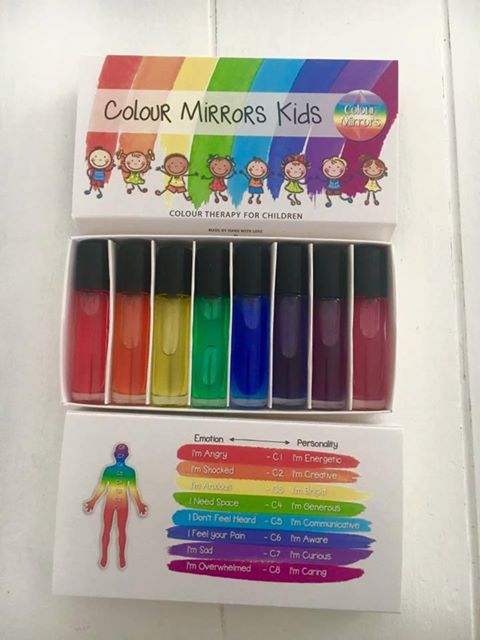 Colour Mirrors Kids Kit In Stock Soon
Regular price $67.30 Sale
Taaa-daaaaah!!!
We're so excited to launch our new Colour Mirrors Kids range! A must have for mums, teachers, therapists and anyone needing to connect with their inner child! 
Do you have sensitive children or are you sensitive then the Colour mirrors kids chakra roll on's would be a fun tool.
This set of 8 roller balls we lovingly refer to these as mom's magic kiss and a bottle as they can help with anything from a sore finger to a sore Heart.
By choosing the colour they want the child is empowered and it allows the child to feel seen and heard without having to verbalize it. Something we all need! There are endless uses for this set and we encourage you to feel what works best for you and your Little Darlings.