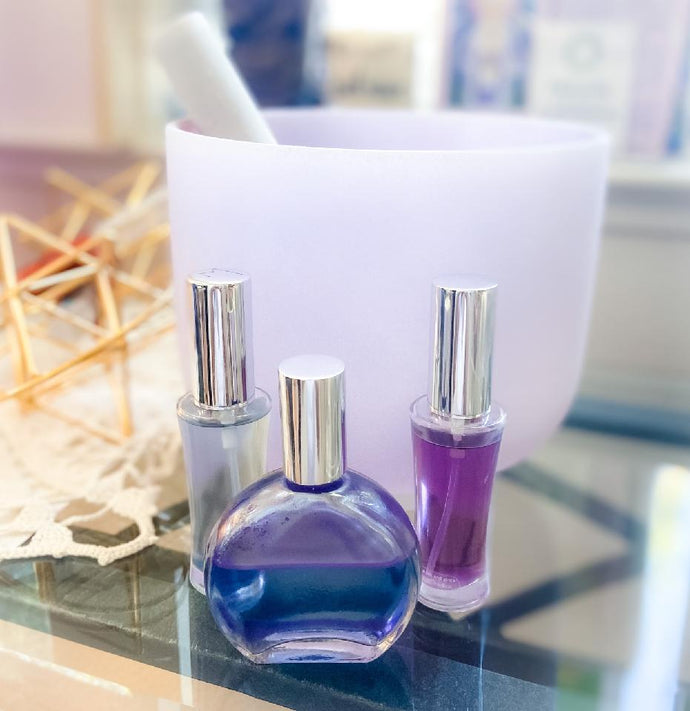 2 hour Violet Flame Class St Germain Energy On-Line TBD
Regular price $120.00 $88.00 Sale
Violet Flame St Germain Energy and working with the Colour Mirrors Spritzers

We have 3 spots left for this interactive Class


We will learn more about the Violet Flame and how to work with this energy.
\I am scheduling a few times and dates. If these don't work for you give me some times and dates that do work.

Learn the many benefits of working with the Violet Flame. We have two new bottles for the Violet Flame one is a spritzer and one is the Dual Bath bottle.  Not required to purchase for class.
Also, these are special bottles made especially for me not part of the Colour Mirrors's system.

Learn about and experience our 3 newest Colour Mirrors Bottles
Violet Flame Spritzer, plus Dual bath and Melchezideck bottle which is the overlighting energy over all the bottles in the Colour Mirror's System,

Experience the EFT Tapping with the Violet Flame
and the Violet Flame Singing Bowl


Find out how Numerology ties into the Violet Flame
and the Colour Mirrors

Are you in?

Next Classes TBD or if you have a small group of up to 4, contact me to schedule a FB or in-person class


In PERSON LOCATION - Beautiful, waterfront location in Discovery Bay
Once you have registered I will send you the address.

COST - $88.00
CLASS - Limited to 4 participants

Add to your Spiritual Tool Box with the power of the Violet Flame and the support of the beautiful colours and essences in the Colour Mirrors system.